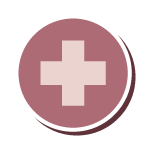 Clinical Services
We have a variety of clinics providing high quality healthcare in a comfortable, friendly environment. Physicians, nurse practitioners and physician assistants are available to treat students. Services include:
Medical treatment for acute and chronic conditions
Travel Clinic for overseas immunization requirements
Physicals and Annual Exams
Dedicated Women's Care
Treatment procedures such as laceration repair, incision and drainage, and biopsies
Diagnostic outpatient procedures such as lab, x-rays, EKGs and Ultrasound
Allergy Clinic
Physical Therapy
Services and Appointments offered by our General Medical Clinics:
Quality health care for students with illnesses or injuries:
Such as respiratory complaints - colds, flu, asthma, sore throats, etc. as well as abdominal complaints, urinary complaints, stomach/GI concerns, headaches, dermatology complaints – acne, rashes, etc. and injuries such as back pain, sprains, strains, abrasions.
Chronic Medical Management:
We can help manage medical concerns such diabetes, hypertension, hypothyroidism, high cholesterol as well as other chronic medical illnesses. We have the ability to obtain routine lab work at this facility as well as imaging studies such as chest x-ray and EKG.
Minor procedures:
Minor laceration repair, incision and drainage, wedge resection (ingrown toenails), and minor elective procedures such as excision or punch biopsies.
Short term IV fluids for rehydration purposes:
More extensive IV therapies, such as  Remicade infusions, etc.-will be referred out to other facilities.
Physical exams:
For medical school, nursing school, other universities, employment, camp, international travel, ROTC, athletic, etc.
Immunizations:
Vaccinations such as Influenza, Tetanus, Hepatitis A, etc.
Referral services to local Hospital Emergency Departments or Medical Specialists:
For more serious illnesses, injuries, or conditions
Phone: (850) 644-4567
After Hours: HealthiestYou (855-870-5858)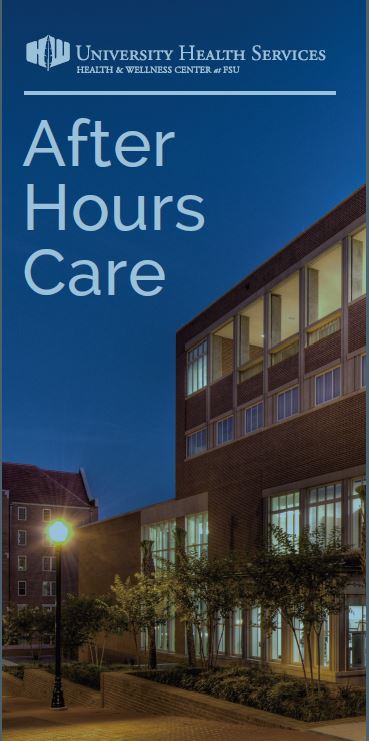 For other after-hours healthcare needs, review our After Hours Care brochure.