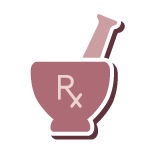 Local Pharmacy Information
Alphameds
487 E Tennessee St # 2, Tallahassee, FL 32301-7640 (850)  942-1992
CVS/Pharmacy
822 West Pensacola St, Tallahassee, FL 32304 (850) 850-841-1049 (Open Mon. - Fri. 8 AM - 8PM, Sat. 10AM - 5PM, closed Sunday) On FSU's Campus!
1819 West Tennessee Street, Tallahassee, FL 32304 (850) 576-0147 (Open 24-Hours)
1708 North Monroe Street, Tallahassee, FL 32303 (850) 385-6136 (Open 24-Hours)
1300 Apalachee Parkway, Tallahassee, FL 32301 (850) 877-5168 (Open 24-Hours)
3035 Apalachee Parkway Tallahassee, FL 32301 (850) 402-4046
Publix
1700 North Monroe St # 852, Tallahassee, FL 32303 (850) 222-1975
101 North Blairstone Road # 101, Tallahassee, FL 32301-2878 (850) 219-6211
800 Ocala Road # 200, Tallahassee, FL 32304-1670 (850) 575-6997
Stewarts
1350 E Tennessee St # C2, Tallahassee, FL 32308-5180 (850) 216-1021
Target
2120 Apalachee Parkway Tallahassee, FL 32301 (850) 671-2041
Walgreens 
2009 W Tennessee Street, Tallahassee, FL 32304 (850) 580-1899 (Open 24-hours)
414 South Magnolia Drive Tallahassee, FL 32301 (850) 877-3023 (Open 24-hours)
Walmart
4400 West Tennessee Street, Tallahassee, FL 32304 (850) 574-4613
3535 Apalachee Pkwy Tallahassee, FL 32311 (850)  656-4593
3221 N Monroe St Tallahassee, FL 32303 (850)  562-2829
Shipping Medication to UHS & Medication from Outside Clinician 
If you find yourself needing this service, notify the Clinical Services Coordinator at 850-645-9198. Medication only being shipped for patient pick-up will be held in a secure location. Please bring ID card when picking up.
Medication Administration and Management
The UHS Medical Director will review prescriptions and medical documentation from outside clinicians who request that their patients receive medication or treatment at UHS. Upon approval by the Medical Director, the medications may be shipped to UHS.
title-inside title-centered
2