The Medical Records office is located on the fifth floor of University Health Services. Here, the medical records of nearly 40,000 students are stored and maintained according to HIPAA/HITECH, Federal and State laws. Medical records contain complete records of each visit to the health center, health history forms, documentation of any shots, and copies of reports from any diagnostic studies (lab, x-rays, EKGs etc.).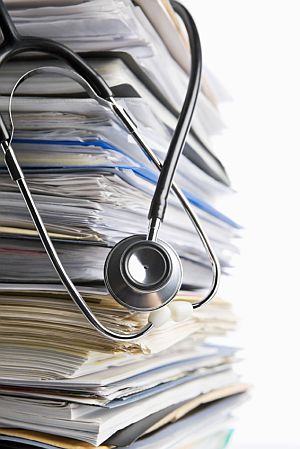 Medical records of patients 18 years of age or older are kept strictly confidential. The information may not be released to any third party, including parents, without the written consent of the patient unless required by law or court order*. Medical records may be released by fax, mail, secure email or be picked up from the health center after the patient has signed a Medical Records Release Form (pdf).
*State laws require reporting of certain communicable diseases to the Health Department, such as AIDS, Tuberculosis, Syphilis, all cases of Hepatitis, etc.
For more information on medical records, call (850) 644-5523.
Please note
We do not have a "blanket" release form.
Each request is only valid for 1 year unless otherwise indicated on the release.
You may only authorize release to one entity per release form. Forms requesting release to multiple entities will not be honored.
The Release form must be filled out completely. Incomplete forms will not be processed and will delay your request.
Click here to download the Medical Records Release Form.
Name Changes
If a student needs to update and/or change their name, the Registrar and the Health Center need to be notified.
Click here to download the instructions on Reporting Name Changes.
Contact Us
  (850) 644-5523
  850-644-2737
title-inside title-centered
2