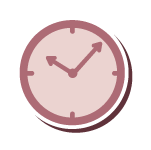 After Hours Care

Medical After Hours Care
Did you know that as an FSU student you have 24/7 access to a licensed physician?
If you are traveling within the United States or are otherwise unable to visit University Health Services, HealthiestYou provides access to board-certified physicians. Using a computer or portable device, visit the HealthiestYou website (http://www.telehelp4students.com) to learn more. An app is also available for your convenience. You may also reach HealthiestYou by calling (855) 866-0895.
HealthiestYou physicians can diagnose and treat most minor illnesses and prescribe medication if necessary. If you have the FSU student insurance plan (provided by United Health Care Student Resources), this service is covered (no out-of-pocket fees). If you don't have the student insurance plan, there is a $40 fee for the service. Check with your insurance company to see if this service is reimbursable.

Mental Health After Hours Care 
Tap into the world's largest network of licensed, accredited, and experienced counselors who can help you with a range of issues including depression, anxiety, relationships, trauma, grief, and more. With our counselors, you get the same professionalism and quality you would expect from an in-office counselor, but with the ability to communicate when and how you want. For more information, visit our website https://www.betterhelp.com. 
In case of a mental health emergency after regular business hours and/or on weekends, please call the University Counseling Center's after hours hotline at (850) 644-TALK (8255).
If you are in crisis and need to speak with someone in person, please go to the Tallahassee Memorial Hospital Behavioral Health Access Center at 1616 Physicians Drive, Tallahassee, FL 32308 (the entrance is at the back of the building and has a green awning and their phone number is (850) 431-5100.
After Hours Care Brochure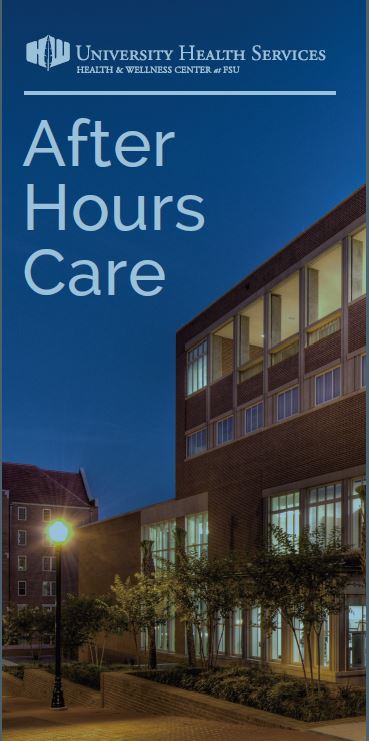 For other after-hours healthcare needs, review our After Hours Care brochure.
title-inside title-centered
2