University Health Services (UHS) is a fully accredited primary care facility providing medical care and outreach programs through a team of dedicated professionals. As a student-focused, student-friendly center, its mission is to promote and maintain Health & Wellness for the FSU campus community.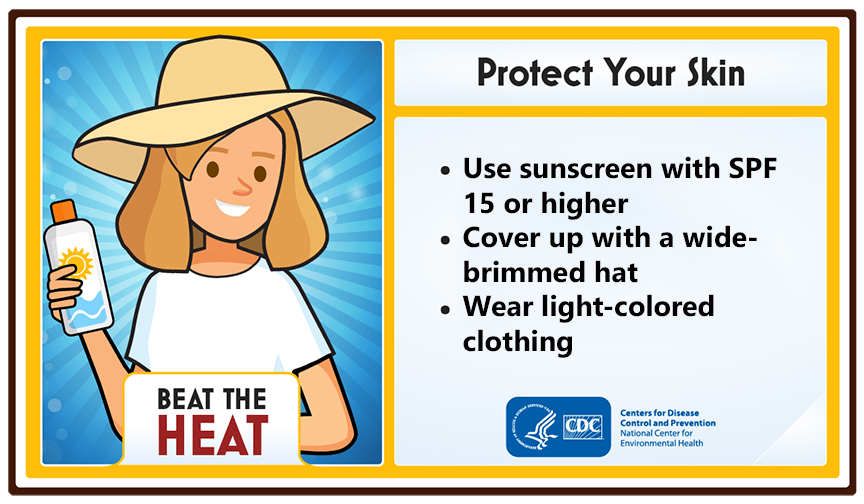 Welcome to the Health and Wellness Center
University Health Services (UHS) strives to be a national leader in college health and wellness providing health promotion, prevention, and medical services. Emphasizing healthy lifestyle decisions, self-care, and academic success, the mission of UHS is to facilitate and contribute to the well-being of FSU students and the community.
Our Health Care Services include primary care, priority care, gynecological services, travel clinic, immunizations, allergy clinic, psychiatric services, diagnostic imaging, physical therapy, and a medical response unit. We provide family practice-type services and priority care services (minor suturing, splinting, intravenous therapy) for acute injuries and illnesses.
Our Center for Health Advocacy and Wellness (CHAW) encourages students to make healthy lifestyle decisions that facilitate academic success and lead to life-long health and wellness. CHAW provides nutrition counseling, confidential HIV testing, wellness coaching, sexual health consultations, alcohol and drug harm reduction programs, and tobacco cessation sessions. Other outreach topics include interpersonal violence prevention, eating disorder prevention and body image programs.
Many Community Partners share our space to provide extended services to students. These include specialists in dermatology, allergy, endocrinology, neurology, psychiatry, dental and chiropractic, and massage.
We will assist you with your Admission Health requirements that include immunizations and health insurance.
Should you need copies of medical records for continuing patient care, educational requirements, medical or mental health course-drop & withdrawal, our Health Information Management (HIM) staff may assist you with these Forms and Records.
Amy Magnuson, Ph.D., RD, LD/N
Director, University Health Services
Email: amagnuson@fsu.edu
Admission Health Requirements
University Health Services administers the requirements for immunizations and health insurance for Florida State University. Step-by-step instructions for satisfying these requirements are posted at studentinsurance.fsu.edu. 
The Immunization and Health Insurance Office at University Health Services is here to assist you with the mandatory Immunization and Health Insurance requirements for Florida State University students.
In order to register for classes at FSU, all students are required to submit a one-time Immunization form , showing proof of two combined MMR vaccines and to either show proof of or complete a waiver for Hepatitis B and Meningococcal Meningitis. 
Additionally, on an annual basis, FSU requires all main campus students to show proof of health insurance coverage. For complete details, instructions for showing proof, or, if you do not have sufficient coverage already, and wish to see details for the FSU sponsored plan through United Healthcare Student Resources, visit studentinsurance.fsu.edu. 
Health Care Services
The medical professionals at University Health Services are passionate about student health and committed to helping students perform at their best. Our medical professionals include clinicians who are certified in areas of medicine such as family practice, gynecology, and psychiatry.
We have a variety of clinics providing high-quality healthcare in a comfortable, friendly environment. Physicians, nurse practitioners, and physician assistants are available to treat students. Services include:
Medical treatment for acute and chronic conditions
Travel Clinic for overseas immunization requirements
Physicals and Annual Exams
Dedicated Women's Care
Treatment procedures such as laceration repair, incision and drainage, and biopsies
Diagnostic outpatient procedures such as lab, x-rays, EKGs and Ultrasound
Allergy Clinic
Physical Therapy
Psychiatry
Specialty Care (We bring limited specialist from the community on monthly rotations to serve students conveniently) Ask your provider which specialists are available to assist you.
Services and Appointments offered by our General Medical Clinics:
Quality health care for students with illnesses or injuries:
(such as respiratory complaints - colds, flu, asthma, sore throats, etc. as well as abdominal complaints, urinary complaints, stomach/GI concerns, headaches, dermatology complaints – acne, rashes, etc. and injuries such as back pain, sprains, strains, abrasions).
Chronic Medical Management:
We can help manage medical concerns such as diabetes, hypertension, hypothyroidism, high cholesterol as well as other chronic medical illnesses. We have the ability to obtain routine lab work at this facility as well as imaging studies such as chest x-ray and EKG.
Minor procedures:
(such as minor laceration repair, incision and drainage, wedge resection (ingrown toenails), and minor elective procedures such as excision or punch biopsies).
Short term IV fluids for rehydration purposes:
(more extensive IV therapies, such as  Remicade infusions, etc.-will be referred out to other facilities).
Physical exams:
(for medical school, nursing school, other universities, employment, camp, international travel, ROTC, athletic, etc.).
Immunizations:
(vaccinations such as Influenza, Tetanus, Hepatitis A, etc.)
Referral services to local Hospital Emergency Departments or Medical Specialists:
(for more serious illnesses, injuries, or conditions)
The Center for Health Advocacy and Wellness
The Center for Health Advocacy & Wellness (CHAW) at University Health Services encourages students to make healthy lifestyle decisions that facilitate academic success and lead to life-long health and wellness. The Center for Health Advocacy and Wellness provides quality, research-based wellness services and Health Promotion programs available to all FSU students.
In 2016, the Health Promotion department changed its name to the Center for Health Advocacy and Wellness (CHAW) which more adequately reflects the focus of the department. Primary prevention efforts will continue to include power-based personal violence, high-risk behaviors (alcohol, tobacco, and other drug use,) and eating disorders; while advocating for students to make healthy decisions related to nutrition, wellness, sexual health, and relationships.
We advocate for the health and wellbeing of the Florida State community through education, coalition building, and policy reform. CHAW is dedicated to utilizing evidence and theory-based principles to plan, implement, and evaluate health promotion programs, events, and initiatives as part of a comprehensive health and wellness prevention program.
What services does CHAW offer?
At CHAW, we recognize practical use of research-based methods to offer all students access to excellent consultation and treatment. We offer the following direct services:
Appointments with registered dietitians and nutrition coaches
Confidential HIV testing
Sexual health consultation
Smart Choices: an alcohol/drug harm reduction program
Tobacco cessation coaching
Wellness coaching
Make an Appointment
University Health Services offers routine appointments and same day appointments. We offer Nursing Triage and a Priority Clinic on the first floor for urgent situations that need immediate attention. Of course, if you are experiencing a life-threatening emergency, call 9-1-1 immediately!
Please remember to bring your FSU-Card and your insurance card with you to your scheduled appointment and show them to the receptionist when you check in.
Please Arrive On Time!  Patients should arrive at least 15 minutes prior to routine appointments. Some appointments will require arrival up to 1 hour prior to the scheduled time.
Please note: Patients who are late will be rescheduled and charged a no-show fee. Those who miss a scheduled appointment will be charged a no-show fee. The fees vary according to clinic and appointment type and are listed below.
Please refer to the information below or your appointment reminder information if you are unsure.
Tips for First Year Students
Call or walk in to schedule an appointment
Bring your FSU ID and health insurance card with you
Have picture of front and back of card
Know your medical (and family) history, allergies and reactions
Understand your insurance coverage
Know whether your insurance uses Quest or LabCorp
Practice regular self-care
Bring a "feel better" kit  with OTC medications, Band-Aids®, thermometer
Maintain healthy diet and adequate rest
Keep all appointments as scheduled
Practice navigating the healthcare system independently prior to coming to FSU. Make an appointment, pay a co-pay, fill a prescription
title-inside title-centered
2